STRAIGHT LINE LOGIC
Every time there's a big fire someone yells "Climate change!" There are ways to mitigate wildfires, but they're a natural part of the ecosystem and like the Covid virus, you can't get rid of them. From H. Sterling Burnett at The Epoch Times via zerohedge.com:
In late July, President Joe Biden held a virtual joint planning meeting and press conference with the governors of various Western states to discuss how to handle 2021's wildfire season.
Every leader blamed catastrophic human climate change for the severity of recent wildfire seasons.
The New York Times allowed Oregon's Democratic Gov. Kate Brown to follow up that event with an editorial titled "The West Is on Fire, It's Past Time to Act on Climate Change."
Biden and the governors are wrong.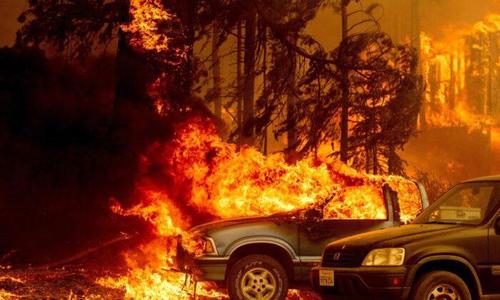 Wildfires have been common throughout the West historically, often burning more acres than they've burned in recent years. To the…
View original post 114 more words