WebInvestigator.KK.org - by F. Kaskais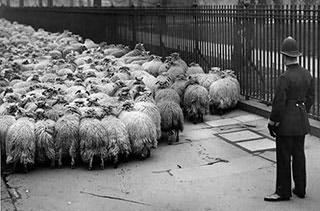 by Jon Rappoport
"Since the dawn of time, the most powerful groups in every society have practiced forms of mind control on populations. They determined it was necessary. Eventually, they decided it was their most important job. Convincing the masses that a fabricated reality is Reality…that task requires formidable mind control."(Jon Rappoport, The Underground)
DARPA, the technical-research arm of the Pentagon, is leading the way in a mission to program the human brain. What could go wrong? In a word, everything.
Here is a DARPA release (5/27/14) on the upcoming "brain-mapping" plan, in accordance with Obama's initiative aimed at "preventing violence through improved mental health" — otherwise known as Clockwork Orange:
"…developing closed-loop therapies that incorporate recording and analysis of brain activity with near-real-time neural stimulation."
Translation: Reading myriad brain activities as they occur, and influencing that activity with various inputs/interferences. Drugs, electrical currents, nano-entities, etc.
Here's another…
View original post 628 more words