Freedom Of Speech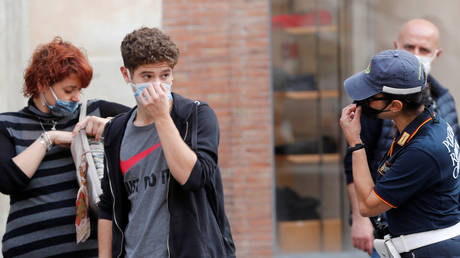 Italy on Wednesday imposed mandatory face-mask wearing outdoors across the country, in an effort to reduce coronavirus infections.
The cabinet agreed on the measure, which makes the wearing of face masks outdoors mandatory, amid a steady increase in new cases in the last two months, the health ministry said.
The decree will probably be effective from Thursday, and ministers have also approved a move to extend the Covid-19 state of emergency to January 31, a cabinet source was quoted as saying.
On October 3, wearing masks outdoors became obligatory in Rome and the Lazio region, amid a rise in new cases. The previous day, Italian PM Giuseppe Conte said that a similar nationwide move would be "evaluated."
In the Lazio region, which includes the capital, Rome, those who fail to comply with the new restrictions will be fined up to €400. Wearing masks there is also compulsory indoors in public…
View original post 59 more words